IPL-REM-100-1A-01 - iPower 1PH - IPL- power monitoring device / Inline meter with 1M Lead (UK PLUG)
Description:
Power Monitoring Device (1PH)


REM is a single phase power monitoring device that provides both local and remote readings over SNMP. REM will take 14 different measurements with an accuracy of 1%, including Volts, Amps, watts, kWh & Power Factor, providing a thorough analysis of power usage across the connected devices.

REM can be an inline device for integrating with legacy systems, or included in a PDU design to provide a cost effective and powerful measuring tool. REM is the latest member of the iPower™ family and fully compatible with our PDU Agent™ management platform.
Features:
• Overall Energy Measurement up to 32A

• PDU Agent™ management software available FOC

• Flexible con_guration & implementation

• Set Alerts for all critical metrics

• Send Alerts via Email

• Custom builds available

Build standard

• Full CE/WEEE/RoSH compliant
Manufactured to BS EN 60950-1
5 year return to base warranty *subject to terms and conditions

Communication

• Communicates via IPV4 HTTP, SNMP, SMTP (email), XML, HTML, Telnet with access into SNMP PDU Agent™ and supplied MIB for 3rd party integration.

Specification:
Cables fitted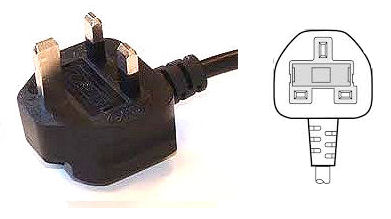 Energy Metrics

iPower REM overall monitored measurement
allowing min/max level thresholds to be set for:

• RMS Volts
• RMS Amps
• Kilowatts
• Internal Temperature
• Frequency
• Power Factor

Additional measurements include:

• Peak Volts
• Peak Current
• kVA

Cumulative values include:

• kWh
• kg/CO2
• Consumption cost
• kJ/H
• BTU/h

* Alternative Models *

- 1M UK PLUG (REM-100-1A-01)
- 1M 16A COM PLUG (REM-100-1B-01)
- 1M 32A COM PLUG (REM-100-1C-01)
- 1M IEC C13 - IEC C14 (REM-100-1D-01)
- 1M IEC C19 - IEC C20 (REM-100-1E-01)
- 1M Schuko - Schuko (REM-100-1F-01)

' MANUFACTURED IN THE UK '