PDUeX: Shop by Manufacturer

PDUeX Ranges and PDU products

KWX PDU Ranges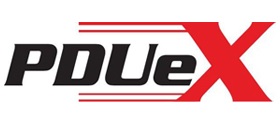 About PDUeX

PDU eXpert offers an extensive range of PDU products. With IP enable power management based on True RMS Input Current Load (in amps) on each power circuit. This helps Datacenters managers to use these values and make the most of power circuits - remove the estimation of power planning and make best use of Datacenters power management.
A Specialist in Datacentre and Server Room "Power-Management" products. We provide solutions to reduce downtime and improve Datacenter and Server Room power needs.

Their main products include:

PDUeX, KWX and ENVIeX product lines are designed for: Datacentres, Server Rooms, Web hosting facilities, telecommunication companies; the products are tailored to suit small and medium businesses, and branch offices. Offering solutions which can be used for managing servers, routers and other network devices to remote branch offices. PDUeX provide customers with versatile access control methods for easy, quick and reliable and user friendly solutions.
Monitored PDU
Switched PDU
Per Outlets Power Monitoring
PDUs for kWh measuring
3Phase PDU
NEW: KWX-Basic PDU!
Metered PDU
specialized PDUs such as ATS (Automatic Transfer Switch's)
© KVM Choice Ltd and its licensors | Office: KVM Choice Ltd 5, The Square Bagshot, Surrey GU19 5AX | Registered in England and Wales Number 4490681
PDU Switch Specialists & Accessories from Adder, Raritan, Avocent, Rittal & Rose, UK based